---

---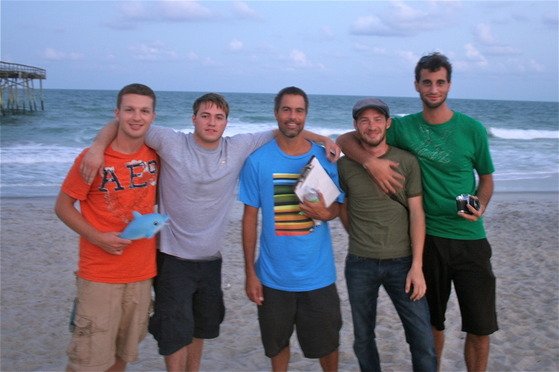 ---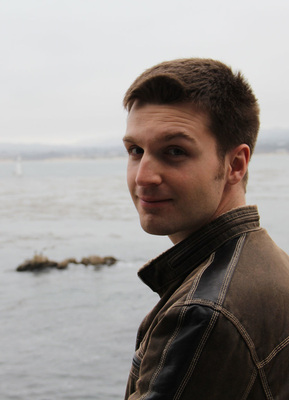 Matt Stamm is a 2011 graduate of the University of North Carolina - Wilmington, where he studied film and marine biology. He began working with video in 2007 and has developed a focus in editing, animation, visual effects and videography. His objective is using video to promote education and positive social change, primarily with regard to the environment. His proudest UNCW projects include his capstone film project, Out of the Blue. Matt also designed a touch screen program used to identify the fish, corals and invertebrates in the UNCW Center for Marine Science's aquarium. Since graduation he has worked on a wide range of projects including feature and short documentaries, wedding videography, live events, marketing videos, PSA's, corporate AV and even VFX for feature narrative films. He is always working to expand his skills and looking for new opportunities to use them! In 2013, Matt began working for the Oceanic Preservation Society [OPS], the organization that created the Oscar-winning documentary The Cove (2009). For their latest film, Racing Extinction (2015), his credits include assistant editor, VFX, animation, DIT and additional camera. Racing Extinction premiered on the Discovery Channel in December of 2015. Today, Matt is continuing his work with OPS as an in-house editor, working on both the education and outreach campaign for Racing Extinction as well as preparations for forthcoming projects.

Matt first learned about the influence of human activity on marine mammal strandings upon volunteering for the stranding program at UNCW. Being surprised himself by its significance, he decided to make a film to help spread awareness of the issue. Since then, Matt has been directly involved in every aspect of production and post-production for Out of the Blue. He planned and coordinated shoots, filmed, edited, created this website, submitted to festivals, and continues to handle all matters of marketing, graphics and distribution. His mission now is to expand the audience of the film to promote the cause and make it available for educational use.
---
---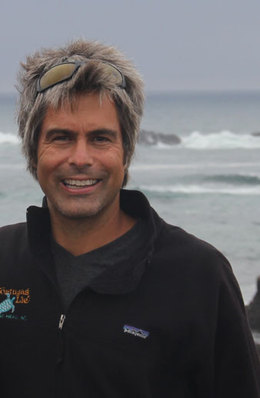 Cory Godwin, also a recent graduate of the Film Studies Department at the University of North Carolina - Wilmington, has a passion for the environment and spends as much time as he can in the great outdoors (especially the ocean). He is experienced in surf photography, documentary and narrative shorts, broadcasting, 3D modeling, editing and animation. Cory has created two 3D animated shorts titled Shape City and Enemy of My Enemy. His experience working at Sheffield Studio 3 and Digieffects has inspired him to one day start his own production company. Presently, Cory lives in Nags Head, North Carolina. He works as a videographer for Resort Realty and also runs a Tricaster 40 setup to broadcast meetings for the Nags Head Board of Commissioners.

Cory was an invaluable asset in the production of Out of the Blue. Whether he was filming, interviewing talent or helping to plan and coordinate shoots, his contributions helped make the film what it is today. As the producer, Cory also attended festivals and represented Out of the Blue for important pitches with major networks. He continues to support the film and holds high hopes for its future.
---
---
Matt and Cory may account for the lion's share of the development of Out of the Blue, but they couldn't have done it without the help of so many talented people. See the list of credits below to discover all of the amazing people that made this film possible!

Production Assistance:
Ryan McInnis - Underwater Cinematographer
Joe Albino – Assistant Camera
Stick Isley – Assistant Camera
Ryan Jaccard – Post Production Assistant
Anthony Muscolino – Post Production Assistant
David Graham – Production Assistant
Matt Blackwell – Assistant Camera
Megan Fowler – Assistant Camera
Grantham Chatham - Grip

Musical Score By:
Kevin MacLeod (Incompetech.com)

Interviewees (in order of appearance):
Ryan McInnis
Dr. Ann Pabst
William McLellan
Errol Ronje
Heidi Whitehead

Media & Creative Contributors:
Crystal Polston
Ryan McInnis
Brian Key
Ann Bryant

MMSP: Photos were provided by the Marine Mammal Stranding Program at UNCW. Response to strandings is carried out under a Letter of Authorization from NOAA to UNCW.

TMMSN: Stranding rescue and rehabilitation videos were provided by the Texas Marine Mammal Stranding Network. Response to strandings is carried out under a Letter of Authorization from NOAA to the TMMSN.

Supported By / Special Thanks:
Doug & Lucy Stamm
Carol & Coy Godwin
John H. Oleyar
Eve Isley
John Boy
Wayne & Darlyne Stamm
Tortugas Lie Shellfish Bar & Grill (Nags Head, NC)
Craig & Sue Stamm
Rod & Jill Stamm
Brian & Kira Key
Greg Canada
Chad Godwin
Phillip Sironko
Katy Cramer
Trace & Christine Stamm
Steven Thornton
Brian & Sarah McMerty
MMSP Volunteers
TMMSN Volunteers
Andre & Shannon Silva

---